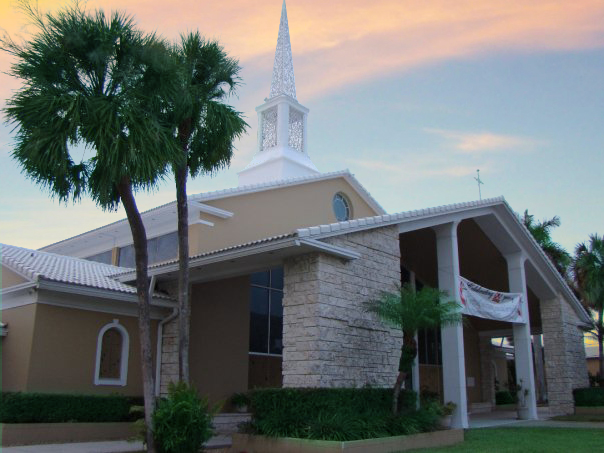 Thank you for visiting our website! Hollywood Hills United Methodist Church is a warm church filled with many friendly people. Our mission is simple:
"Making Disciples for the Transformation of the World!" We hope that if you don't have a church home, that you might find your spiritual home with us!
Welcome to Worship! We would love for you to join us for one of our worship services or a special event very soon. We think you'll discover the hospitality and excitement that's at the heart of Hollywood Hills.  For your first visit..
UNDER THE CURRENT COVID SITUATION WE ARE ONLY HOLDING ONLINE WORSHIP SERVICES. JOIN US ON SUNDAYS ON OUR FACEBOOK PAGE AT 10:30 AM TO WORSHIP WITH US. OUR PRAYERS ARE WITH YOU AND FOR THE RECOVERY FOR ALL WITH THE VIRUS. 
Choose a Worship Service:
We have two different worship services for you to chose from:
9:30 am  – Praise & Worship Service
11:00 am Traditional Worship Service
Adult Small Groups @9:30 am
Children's Ministry begins in the Sanctuary at 9:30 am and then the children leave the Sanctuary for their own special events after the Songs of Praise.
*Wednesday nights are full of activity here at Hollywood Hills. We have a wide variety of activities from,  Youth Small Groups, Young Adult Small Group, Adult Small Groups and Bible Studies.
Get Directions:  
We are located just North of Hollywood Blvd on 35th Avenue. Take the Hollywood Blvd exit off of I-95 and head West to 35th Avenue, turn right (heading North). We are just a few blocks down on the west side of 35th Ave. Locate a visitor parking space right up front and come on in, we can't wait to meet you.
What to wear:
We are committed to receiving people as you are, so please dress comfortably.
Ask an Usher for Information:
This is a great place to receive information about our church, to ask questions, and to get directions to where you are headed on the property.
If you have children:
Children are always welcome. We have a children's ministry designed just for them. A nursery is for children up to 4 years old is available during both worship services. Children's Ministry provides a full program with bible lessons from 9:30 to 10:30 am for children kindergarten thru 5th grade.
If you have Youth:
Youth are a vital part of our church and ministries. Youth is for all those in 6th – 12th grade. On Wednesday nights our youth are split in to various small groups and discuss a wide variety of topics and studies.
Once you enter a Worship Service:
An usher will hand you a worship program. During our worship service, ushers will distribute welcome folders in which you will find a "guest card". By filling it out as completely as possible it enables us to contact you about ministries and opportunities that might be of interest to you. After completing these simply place the card in the offering plate or hand to an Usher. We look forward to praying for you.
After Worship:
Please introduce yourself to the Pastor and let him know you are here – we look forward to meeting you!
Getting Connected:
For more information on our church and ministries please contact Lisa Rogers n the church office at 954-989-8304 or by email: office@hollywoodhillsumc.org