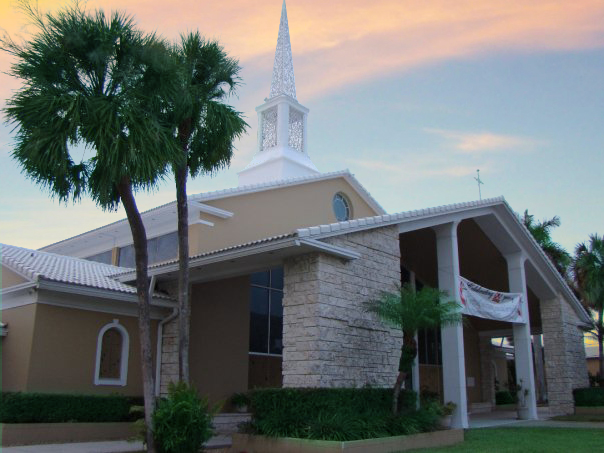 Thank you for visiting our website! Hollywood Hills United Methodist Church is a warm church filled with many friendly people. Our mission is simple:
"Making Disciples for the Transformation of the World!"
We hope that if you don't have a church home, that you might find your spiritual home with us!
Welcome to Worship! We would love for you to join us for one of our worship services or a special event very soon. We think you'll discover the hospitality and excitement that's at the heart of Hollywood Hills. For your first visit..
Choose a Worship Service:
We have two different worship services for you to chose from:
9:30 am – Praise & Worship Service
11:00 am – Traditional Worship Service
Get Directions:
We are located just North of Hollywood Blvd on 35th Avenue. Take the Hollywood Blvd exit off of I-95 and head West to 35th Avenue, turn right (heading North). We are just a few blocks down on the west side of 35th Ave. Locate a visitor parking space right up front and come on in, we can't wait to meet you.
What to wear:
We are committed to receiving people as you are, so please dress comfortably.
Ask a Greeter for Information:
This is a great place to receive information about our church, to ask questions, and to get directions to where you are headed on the property.
Attending worship:
For more information on our church and ministries please contact Lisa Rogers in the church office at 954-989-8304 or by email: office@hollywoodhillsumc.org